The Just Drinks' The 25th Annual International Beer Strategies Conference is proud to welcome back attendees from some of the biggest breweries in the world alongside key craft brewers together for our 25th anniversary!
The two-day event will include an exciting brewery tour, special case studies, beer samples, and unrivalled networking opportunities. Attendees can expect to receive a comprehensive understanding of current trends and innovation, as well as the chance to explore and discuss key challenges.
This year's speakers include industry leaders such as Brewdog, Asahi, AB InBev, Diageo, and The Boston Beer Company, as well as some of the most exciting new and emerging companies such as Lucky Saints, JoyBräu, Big Drop Brewing Co, and many more.
Don't miss out on this exclusive event – take a look below to see who will be attending….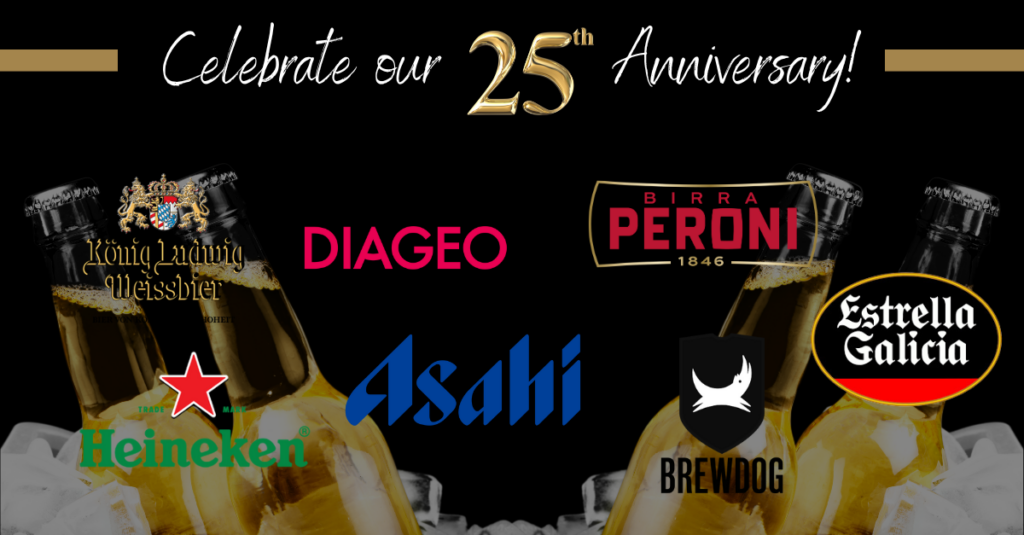 WHAT TO EXPECT FOR 2023?
The Just Drinks' International Beer Strategies Conference is the ultimate go-to event for international beer leaders
300+

Attendees to meet each year

20+

Exhibitors to meet each year

25+

Speakers

70%

Attendees at Director+ level

300+

Attendees to meet each year

20+

Exhibitors to meet each year

25+

Speakers

70%

Attendees at Director+ level
International Beer Strategies Conference 2019
The Just Drinks' International Beer Strategies Conference is the ultimate go-to event for international beer leaders