We are delighted to announce the Next Generation Nicotine Delivery USA conference will be returning to Miami in 2023. Building on several years of success, the event brings together key business leaders from the FDA, ENDS and tobacco industry across the US market along with solution providers for 2 days of valuable insights across the biggest challenges and opportunities in the sector. So why attend?
Todd Cecil, Deputy Director for Regulatory Management at the FDA will be addressing the ever-changing regulations within the industry
Sessions on herbal tobacco, cannabis and harm reduction nicotine offering an wide selection of sessions and this allows our audience to learn across several sectors within the industry.
Whilst the event is US based, we have a speaker from the Middle East offering a fresh perspective on how to grow business overseas and tap into new markets (Fadi Maayta, Co-Founder and President MEA, ANDS) and much more!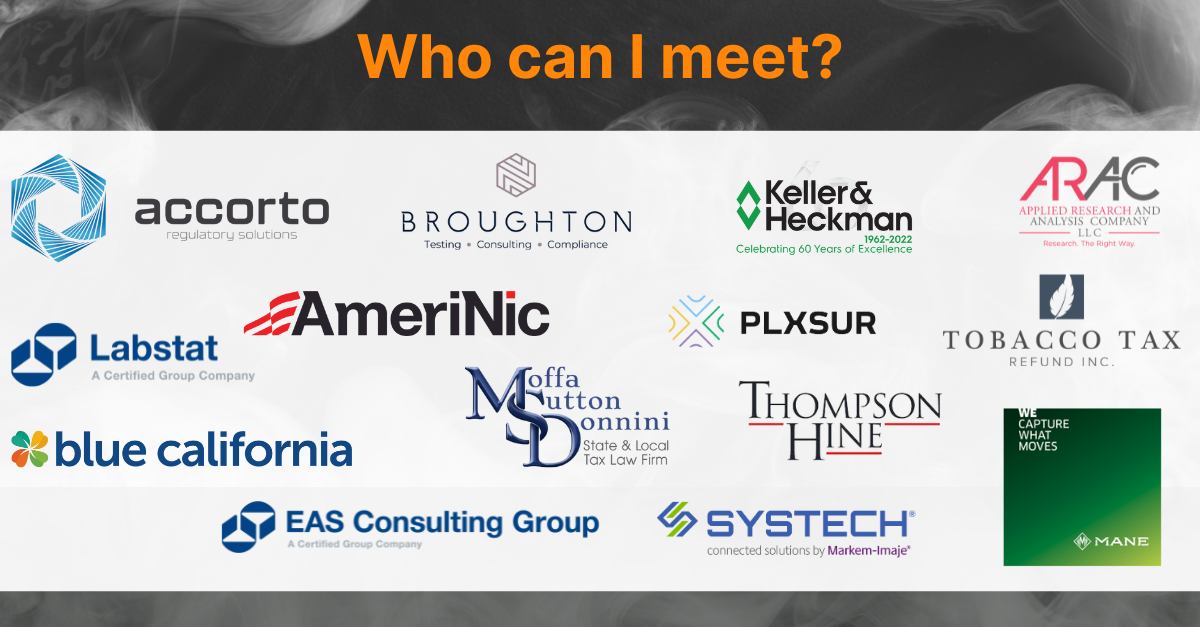 It's an unmissable chance to connect with US leaders and explore how the industry can continue to strive for better nicotine delivery solutions both now and in the future!
WHAT IS NEW FOR 2023?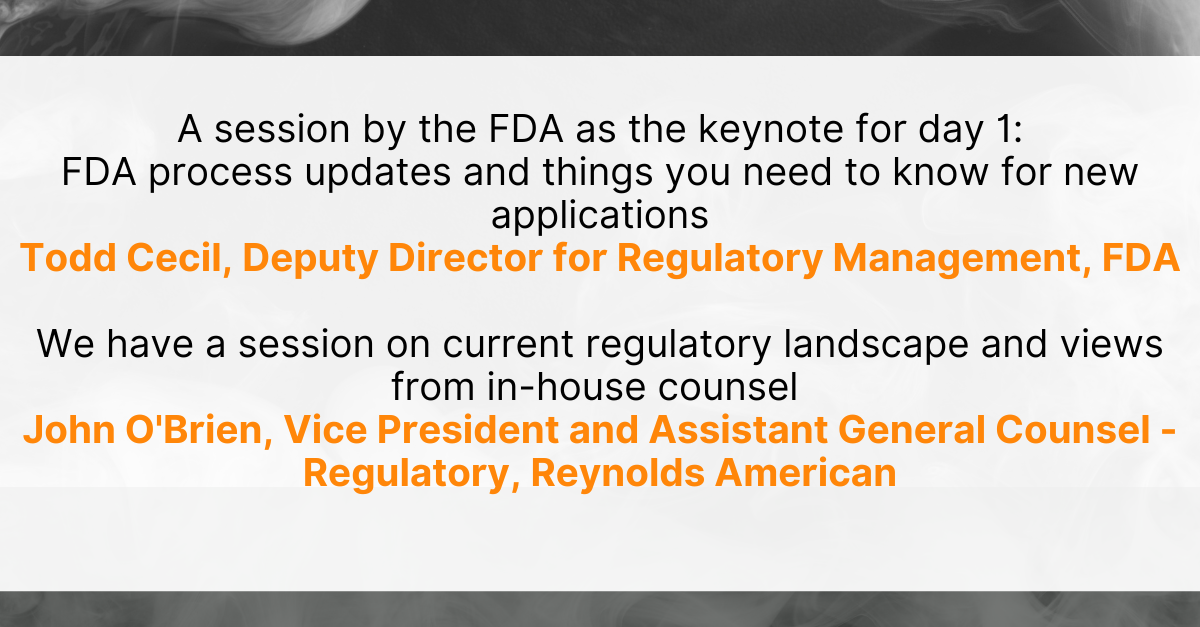 150+

Attendees

15+

Exhibitors

80%

Attendees at Director+ level

150+

Attendees

15+

Exhibitors

80%

Attendees at Director+ level