We are delighted to announce that the Private Banking & Wealth Management Switzerland 2023 Conference & Awards will return to Zurich for its 8th edition, offering a premium in-person event experience. The event will feature a daytime conference, which will be followed by a black-tie gala awards dinner celebrating outstanding achievement in the sector.
Our high-level programme will feature key presentations and panel discussions led by industry leaders. The 2023 agenda will cover the latest cutting-edge discussion points and topics.
Experience engaging and thought-provoking sessions on:
• Digital Technology such as AI
• Predicting Future Banking Trends
• The Rise of the Next Generation of Entrepreneurs and How to Engage Them
• Geopolitics and Monetary Regulations
• Growth in Dynamic Markets
Hear from companies including UBS, Vontobel, Julius Baer, Deutsche Bank and many more.
As the unrivalled event in Switzerland, the Private Banking & Wealth Management Switzerland Conference & Awards is an opportunity for the industry to connect and recognise the latest successes in the Swiss market. We look forward to seeing you there!
What to Expect for 2023?
• Discover and discuss the practical applications and trends within the Private Banking Industry.
• Prepare, plan, and predict the problems the industry face and find ways to look to the future.
• Be a part of the discussion on the future of Swiss Private Banking.
• Meet and network with peers in the industry.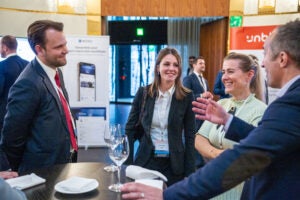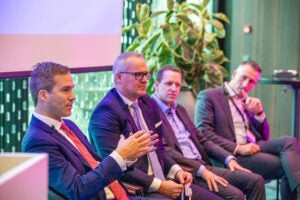 200+

Attendees

15+

Exhibitors

20+

Speakers

70+

Attendees at Director+ level

200+

Attendees

15+

Exhibitors

20+

Speakers

70+

Attendees at Director+ level
PRIVATE BANKING & WEALTH MANAGEMENT CONFERENCE & AWARDS SWITZERLAND 2022